Commentary: The first Democratic debate, night two – CNN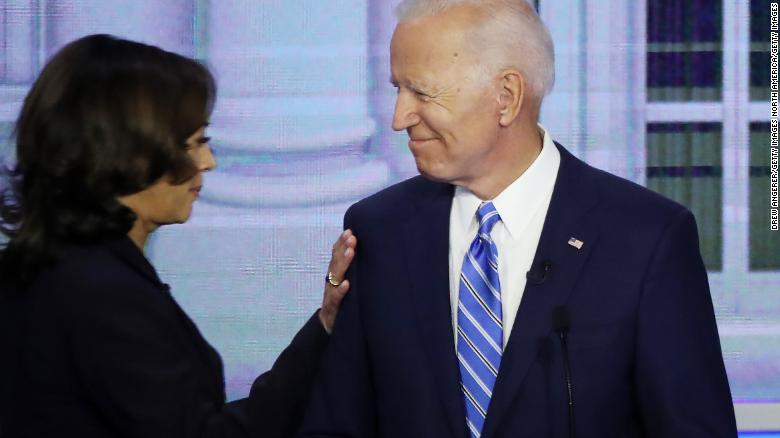 Joe Biden may be a front-runner but he sure didn't look like it at the Democratic debate last night. He looked tired, deflected direct questions early on and no matter what he did, could not handle the fire that Kamala Harris threw at him: questions about why he opposed school busing in the 70s, or, why he continues to tout his ability to compromise back in the day with his racist, segregationist colleagues.
And despite his decades of political experience, Biden found himself at one point drawn into a childish squabble with other candidates which led to a free-for-all — until thankfully Senator Kamala Harris jumped in and broke up the scrum, reminding her peers that Americans do not want to see a food fight on the stage. They want to hear how the candidates can help them put food on the table. Amen, sister.
For a minute it looked like the former vice president was back on track when he spoke about immigration and his work to not only provide health care for undocumented immigrants but to end family separations. His answers were informed and focused. 
Could be that the road has been too smooth for Biden, so far. He took his time jumping into the presidential race and was immediately rewarded with media fanfare, record fundraising and an instant lead in the polls. 
Well, it's a new day Joe. The Democratic field is full of serious, compelling candidates. Harris, Sen. Elizabeth Warren and Gov. Pete Buttigieg are gaining ground and looked strong in the first debates. And they are coming for you. Voters are looking for a fresh conversation in the aftermath of movements like #BlackLivesMatter, #MeToo, the Woman's March and too-frequent school shootings and police killings of unarmed black and brown citizens. 
Early on, many predicted that Biden was the best bet to beat President Trump. But last night, Biden didn't even look, or sound, like he would be able to win the Democratic primary.
The road is about to get bumpy for Joe Biden.
Roxanne Jones, a founding editor of ESPN Magazine and former vice president at ESPN, has been a producer, reporter and editor at the New York Daily News and The Philadelphia Inquirer. Jones is co-author of "Say it Loud: An Illustrated History of the Black Athlete."
CommentsWrite a Reply or Comment: