By Patrick Oppmann, Jaide Timm-Garcia and Jose Armijo, CNN
Updated 9:09 AM ET, Mon September 9, 2019
Chat with us in Facebook Messenger. Find out what's happening in the world as it unfolds.
Patrick Oppmann is a CNN correspondent based in Havana. Jaide Timm-Garcia is a CNN producer in Atlanta. Jose Armijo is a CNN photojournalist based in Mexico City.
Freeport, Bahamas (CNN)It's been almost a week since Hurricane Dorian ravaged the Bahamas, but the deadly hurricane continues to haunt those of us who rode out the storm here.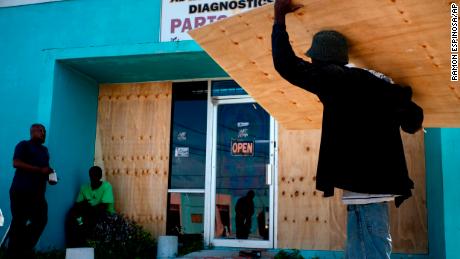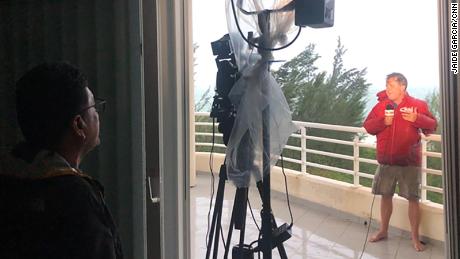 ');$vidEndSlate.removeClass('video__end-slate–inactive').addClass('video__end-slate–active');}};CNN.autoPlayVideoExist = (CNN.autoPlayVideoExist === true) ? true : false;var configObj = {thumb: 'none',video: 'weather/2019/09/03/bahamas-rescue-efforts-oppmann-lead-vpx.cnn',width: '100%',height: '100%',section: 'domestic',profile: 'expansion',network: 'cnn',markupId: 'body-text_30′,theoplayer: {allowNativeFullscreen: true},adsection: 'const-article-inpage',frameWidth: '100%',frameHeight: '100%',posterImageOverride: {"mini":{"width":220,"type":"jpg","uri":"//cdn.cnn.com/cnnnext/dam/assets/190903162722-oppmann-rescue-freeport-small-169.jpg","height":124},"xsmall":{"width":307,"type":"jpg","uri":"//cdn.cnn.com/cnnnext/dam/assets/190903162722-oppmann-rescue-freeport-medium-plus-169.jpg","height":173},"small":{"width":460,"type":"jpg","uri":"//cdn.cnn.com/cnnnext/dam/assets/190903162722-oppmann-rescue-freeport-large-169.jpg","height":259},"medium":{"width":780,"type":"jpg","uri":"//cdn.cnn.com/cnnnext/dam/assets/190903162722-oppmann-rescue-freeport-exlarge-169.jpg","height":438},"large":{"width":1100,"type":"jpg","uri":"//cdn.cnn.com/cnnnext/dam/assets/190903162722-oppmann-rescue-freeport-super-169.jpg","height":619},"full16x9″:{"width":1600,"type":"jpg","uri":"//cdn.cnn.com/cnnnext/dam/assets/190903162722-oppmann-rescue-freeport-full-169.jpg","height":900},"mini1x1″:{"width":120,"type":"jpg","uri":"//cdn.cnn.com/cnnnext/dam/assets/190903162722-oppmann-rescue-freeport-small-11.jpg","height":120}}},autoStartVideo = false,isVideoReplayClicked = false,callbackObj,containerEl,currentVideoCollection = [],currentVideoCollectionId = ",isLivePlayer = false,mediaMetadataCallbacks,mobilePinnedView = null,moveToNextTimeout,mutePlayerEnabled = false,nextVideoId = ",nextVideoUrl = ",turnOnFlashMessaging = false,videoPinner,videoEndSlateImpl;if (CNN.autoPlayVideoExist === false) {autoStartVideo = false;if (autoStartVideo === true) {if (turnOnFlashMessaging === true) {autoStartVideo = false;containerEl = jQuery(document.getElementById(configObj.markupId));CNN.VideoPlayer.showFlashSlate(containerEl);} else {CNN.autoPlayVideoExist = true;}}}configObj.autostart = CNN.Features.enableAutoplayBlock ? false : autoStartVideo;CNN.VideoPlayer.setPlayerProperties(configObj.markupId, autoStartVideo, isLivePlayer, isVideoReplayClicked, mutePlayerEnabled);CNN.VideoPlayer.setFirstVideoInCollection(currentVideoCollection, configObj.markupId);videoEndSlateImpl = new CNN.VideoEndSlate('body-text_30′);function findNextVideo(currentVideoId) {var i,vidObj;if (currentVideoId && jQuery.isArray(currentVideoCollection) && currentVideoCollection.length > 0) {for (i = 0; i 0) {videoEndSlateImpl.showEndSlateForContainer();if (mobilePinnedView) {mobilePinnedView.disable();}}}}callbackObj = {onPlayerReady: function (containerId) {var playerInstance,containerClassId = '#' + containerId;CNN.VideoPlayer.handleInitialExpandableVideoState(containerId);CNN.VideoPlayer.handleAdOnCVPVisibilityChange(containerId, CNN.pageVis.isDocumentVisible());if (CNN.Features.enableMobileWebFloatingPlayer &&Modernizr &&(Modernizr.phone || Modernizr.mobile || Modernizr.tablet) &&CNN.VideoPlayer.getLibraryName(containerId) === 'fave' &&jQuery(containerClassId).parents('.js-pg-rail-tall__head').length > 0 &&CNN.contentModel.pageType === 'article') {playerInstance = FAVE.player.getInstance(containerId);mobilePinnedView = new CNN.MobilePinnedView({element: jQuery(containerClassId),enabled: false,transition: CNN.MobileWebFloatingPlayer.transition,onPin: function () {playerInstance.hideUI();},onUnpin: function () {playerInstance.showUI();},onPlayerClick: function () {if (mobilePinnedView) {playerInstance.enterFullscreen();playerInstance.showUI();}},onDismiss: function() {CNN.Videx.mobile.pinnedPlayer.disable();playerInstance.pause();}});/* Storing pinned view on CNN.Videx.mobile.pinnedPlayer So that all players can see the single pinned player */CNN.Videx = CNN.Videx || {};CNN.Videx.mobile = CNN.Videx.mobile || {};CNN.Videx.mobile.pinnedPlayer = mobilePinnedView;}if (Modernizr && !Modernizr.phone && !Modernizr.mobile && !Modernizr.tablet) {if (jQuery(containerClassId).parents('.js-pg-rail-tall__head').length) {videoPinner = new CNN.VideoPinner(containerClassId);videoPinner.init();} else {CNN.VideoPlayer.hideThumbnail(containerId);}}},onContentEntryLoad: function(containerId, playerId, contentid, isQueue) {CNN.VideoPlayer.showSpinner(containerId);},onContentPause: function (containerId, playerId, videoId, paused) {if (mobilePinnedView) {CNN.VideoPlayer.handleMobilePinnedPlayerStates(containerId, paused);}},onContentMetadata: function (containerId, playerId, metadata, contentId, duration, width, height) {var endSlateLen = jQuery(document.getElementById(containerId)).parent().find('.js-video__end-slate').eq(0).length;CNN.VideoSourceUtils.updateSource(containerId, metadata);if (endSlateLen > 0) {videoEndSlateImpl.fetchAndShowRecommendedVideos(metadata);}},onAdPlay: function (containerId, cvpId, token, mode, id, duration, blockId, adType) {/* Dismissing the pinnedPlayer if another video players plays an Ad */CNN.VideoPlayer.dismissMobilePinnedPlayer(containerId);clearTimeout(moveToNextTimeout);CNN.VideoPlayer.hideSpinner(containerId);if (Modernizr && !Modernizr.phone && !Modernizr.mobile && !Modernizr.tablet) {if (typeof videoPinner !== 'undefined' && videoPinner !== null) {videoPinner.setIsPlaying(true);videoPinner.animateDown();}}},onAdPause: function (containerId, playerId, token, mode, id, duration, blockId, adType, instance, isAdPause) {if (mobilePinnedView) {CNN.VideoPlayer.handleMobilePinnedPlayerStates(containerId, isAdPause);}},onTrackingFullscreen: function (containerId, PlayerId, dataObj) {CNN.VideoPlayer.handleFullscreenChange(containerId, dataObj);if (mobilePinnedView &&typeof dataObj === 'object' &&FAVE.Utils.os === 'iOS' && !dataObj.fullscreen) {jQuery(document).scrollTop(mobilePinnedView.getScrollPosition());playerInstance.hideUI();}},onContentPlay: function (containerId, cvpId, event) {var playerInstance,prevVideoId;if (CNN.companion && typeof CNN.companion.updateCompanionLayout === 'function') {CNN.companion.updateCompanionLayout('restoreEpicAds');}clearTimeout(moveToNextTimeout);CNN.VideoPlayer.hideSpinner(containerId);if (Modernizr && !Modernizr.phone && !Modernizr.mobile && !Modernizr.tablet) {if (typeof videoPinner !== 'undefined' && videoPinner !== null) {videoPinner.setIsPlaying(true);videoPinner.animateDown();}}},onContentReplayRequest: function (containerId, cvpId, contentId) {if (Modernizr && !Modernizr.phone && !Modernizr.mobile && !Modernizr.tablet) {if (typeof videoPinner !== 'undefined' && videoPinner !== null) {videoPinner.setIsPlaying(true);var $endSlate = jQuery(document.getElementById(containerId)).parent().find('.js-video__end-slate').eq(0);if ($endSlate.length > 0) {$endSlate.removeClass('video__end-slate–active').addClass('video__end-slate–inactive');}}}},onContentBegin: function (containerId, cvpId, contentId) {if (mobilePinnedView) {mobilePinnedView.enable();}/* Dismissing the pinnedPlayer if another video players plays a video. */CNN.VideoPlayer.dismissMobilePinnedPlayer(containerId);CNN.VideoPlayer.mutePlayer(containerId);if (CNN.companion && typeof CNN.companion.updateCompanionLayout === 'function') {CNN.companion.updateCompanionLayout('removeEpicAds');}CNN.VideoPlayer.hideSpinner(containerId);clearTimeout(moveToNextTimeout);CNN.VideoSourceUtils.clearSource(containerId);jQuery(document).triggerVideoContentStarted();},onContentComplete: function (containerId, cvpId, contentId) {if (CNN.companion && typeof CNN.companion.updateCompanionLayout === 'function') {CNN.companion.updateCompanionLayout('restoreFreewheel');}navigateToNextVideo(contentId, containerId);},onContentEnd: function (containerId, cvpId, contentId) {if (Modernizr && !Modernizr.phone && !Modernizr.mobile && !Modernizr.tablet) {if (typeof videoPinner !== 'undefined' && videoPinner !== null) {videoPinner.setIsPlaying(false);}}},onCVPVisibilityChange: function (containerId, cvpId, visible) {CNN.VideoPlayer.handleAdOnCVPVisibilityChange(containerId, visible);}};if (typeof configObj.context !== 'string' || configObj.context.length 0) {configObj.adsection = window.ssid;}CNN.autoPlayVideoExist = (CNN.autoPlayVideoExist === true) ? true : false;CNN.VideoPlayer.getLibrary(configObj, callbackObj, isLivePlayer);});CNN.INJECTOR.scriptComplete('videodemanddust');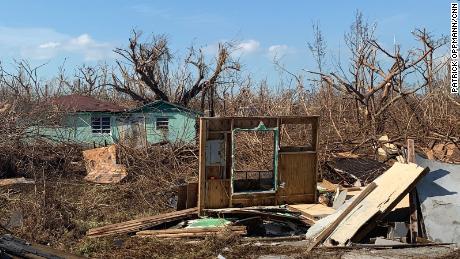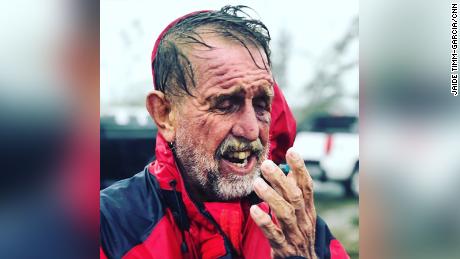 ');$vidEndSlate.removeClass('video__end-slate–inactive').addClass('video__end-slate–active');}};CNN.autoPlayVideoExist = (CNN.autoPlayVideoExist === true) ? true : false;var configObj = {thumb: 'none',video: 'weather/2019/09/04/freeport-grand-bahama-airport-devastation-crn-oppmann-sot-vpx.cnn',width: '100%',height: '100%',section: 'domestic',profile: 'expansion',network: 'cnn',markupId: 'body-text_47′,theoplayer: {allowNativeFullscreen: true},adsection: 'const-article-inpage',frameWidth: '100%',frameHeight: '100%',posterImageOverride: {"mini":{"width":220,"type":"jpg","uri":"//cdn.cnn.com/cnnnext/dam/assets/190908185749-06-dorian-reporters-notebook-small-169.jpeg","height":124},"xsmall":{"width":307,"type":"jpg","uri":"//cdn.cnn.com/cnnnext/dam/assets/190908185749-06-dorian-reporters-notebook-medium-plus-169.jpeg","height":173},"small":{"width":460,"type":"jpg","uri":"//cdn.cnn.com/cnnnext/dam/assets/190908185749-06-dorian-reporters-notebook-large-169.jpeg","height":259},"medium":{"width":780,"type":"jpg","uri":"//cdn.cnn.com/cnnnext/dam/assets/190908185749-06-dorian-reporters-notebook-exlarge-169.jpeg","height":438},"large":{"width":1100,"type":"jpg","uri":"//cdn.cnn.com/cnnnext/dam/assets/190908185749-06-dorian-reporters-notebook-super-169.jpeg","height":619},"full16x9″:{"width":1600,"type":"jpg","uri":"//cdn.cnn.com/cnnnext/dam/assets/190908185749-06-dorian-reporters-notebook-full-169.jpeg","height":900},"mini1x1″:{"width":120,"type":"jpg","uri":"//cdn.cnn.com/cnnnext/dam/assets/190908185749-06-dorian-reporters-notebook-small-11.jpeg","height":120}}},autoStartVideo = false,isVideoReplayClicked = false,callbackObj,containerEl,currentVideoCollection = [],currentVideoCollectionId = ",isLivePlayer = false,mediaMetadataCallbacks,mobilePinnedView = null,moveToNextTimeout,mutePlayerEnabled = false,nextVideoId = ",nextVideoUrl = ",turnOnFlashMessaging = false,videoPinner,videoEndSlateImpl;if (CNN.autoPlayVideoExist === false) {autoStartVideo = false;if (autoStartVideo === true) {if (turnOnFlashMessaging === true) {autoStartVideo = false;containerEl = jQuery(document.getElementById(configObj.markupId));CNN.VideoPlayer.showFlashSlate(containerEl);} else {CNN.autoPlayVideoExist = true;}}}configObj.autostart = CNN.Features.enableAutoplayBlock ? false : autoStartVideo;CNN.VideoPlayer.setPlayerProperties(configObj.markupId, autoStartVideo, isLivePlayer, isVideoReplayClicked, mutePlayerEnabled);CNN.VideoPlayer.setFirstVideoInCollection(currentVideoCollection, configObj.markupId);videoEndSlateImpl = new CNN.VideoEndSlate('body-text_47′);function findNextVideo(currentVideoId) {var i,vidObj;if (currentVideoId && jQuery.isArray(currentVideoCollection) && currentVideoCollection.length > 0) {for (i = 0; i 0) {videoEndSlateImpl.showEndSlateForContainer();if (mobilePinnedView) {mobilePinnedView.disable();}}}}callbackObj = {onPlayerReady: function (containerId) {var playerInstance,containerClassId = '#' + containerId;CNN.VideoPlayer.handleInitialExpandableVideoState(containerId);CNN.VideoPlayer.handleAdOnCVPVisibilityChange(containerId, CNN.pageVis.isDocumentVisible());if (CNN.Features.enableMobileWebFloatingPlayer &&Modernizr &&(Modernizr.phone || Modernizr.mobile || Modernizr.tablet) &&CNN.VideoPlayer.getLibraryName(containerId) === 'fave' &&jQuery(containerClassId).parents('.js-pg-rail-tall__head').length > 0 &&CNN.contentModel.pageType === 'article') {playerInstance = FAVE.player.getInstance(containerId);mobilePinnedView = new CNN.MobilePinnedView({element: jQuery(containerClassId),enabled: false,transition: CNN.MobileWebFloatingPlayer.transition,onPin: function () {playerInstance.hideUI();},onUnpin: function () {playerInstance.showUI();},onPlayerClick: function () {if (mobilePinnedView) {playerInstance.enterFullscreen();playerInstance.showUI();}},onDismiss: function() {CNN.Videx.mobile.pinnedPlayer.disable();playerInstance.pause();}});/* Storing pinned view on CNN.Videx.mobile.pinnedPlayer So that all players can see the single pinned player */CNN.Videx = CNN.Videx || {};CNN.Videx.mobile = CNN.Videx.mobile || {};CNN.Videx.mobile.pinnedPlayer = mobilePinnedView;}if (Modernizr && !Modernizr.phone && !Modernizr.mobile && !Modernizr.tablet) {if (jQuery(containerClassId).parents('.js-pg-rail-tall__head').length) {videoPinner = new CNN.VideoPinner(containerClassId);videoPinner.init();} else {CNN.VideoPlayer.hideThumbnail(containerId);}}},onContentEntryLoad: function(containerId, playerId, contentid, isQueue) {CNN.VideoPlayer.showSpinner(containerId);},onContentPause: function (containerId, playerId, videoId, paused) {if (mobilePinnedView) {CNN.VideoPlayer.handleMobilePinnedPlayerStates(containerId, paused);}},onContentMetadata: function (containerId, playerId, metadata, contentId, duration, width, height) {var endSlateLen = jQuery(document.getElementById(containerId)).parent().find('.js-video__end-slate').eq(0).length;CNN.VideoSourceUtils.updateSource(containerId, metadata);if (endSlateLen > 0) {videoEndSlateImpl.fetchAndShowRecommendedVideos(metadata);}},onAdPlay: function (containerId, cvpId, token, mode, id, duration, blockId, adType) {/* Dismissing the pinnedPlayer if another video players plays an Ad */CNN.VideoPlayer.dismissMobilePinnedPlayer(containerId);clearTimeout(moveToNextTimeout);CNN.VideoPlayer.hideSpinner(containerId);if (Modernizr && !Modernizr.phone && !Modernizr.mobile && !Modernizr.tablet) {if (typeof videoPinner !== 'undefined' && videoPinner !== null) {videoPinner.setIsPlaying(true);videoPinner.animateDown();}}},onAdPause: function (containerId, playerId, token, mode, id, duration, blockId, adType, instance, isAdPause) {if (mobilePinnedView) {CNN.VideoPlayer.handleMobilePinnedPlayerStates(containerId, isAdPause);}},onTrackingFullscreen: function (containerId, PlayerId, dataObj) {CNN.VideoPlayer.handleFullscreenChange(containerId, dataObj);if (mobilePinnedView &&typeof dataObj === 'object' &&FAVE.Utils.os === 'iOS' && !dataObj.fullscreen) {jQuery(document).scrollTop(mobilePinnedView.getScrollPosition());playerInstance.hideUI();}},onContentPlay: function (containerId, cvpId, event) {var playerInstance,prevVideoId;if (CNN.companion && typeof CNN.companion.updateCompanionLayout === 'function') {CNN.companion.updateCompanionLayout('restoreEpicAds');}clearTimeout(moveToNextTimeout);CNN.VideoPlayer.hideSpinner(containerId);if (Modernizr && !Modernizr.phone && !Modernizr.mobile && !Modernizr.tablet) {if (typeof videoPinner !== 'undefined' && videoPinner !== null) {videoPinner.setIsPlaying(true);videoPinner.animateDown();}}},onContentReplayRequest: function (containerId, cvpId, contentId) {if (Modernizr && !Modernizr.phone && !Modernizr.mobile && !Modernizr.tablet) {if (typeof videoPinner !== 'undefined' && videoPinner !== null) {videoPinner.setIsPlaying(true);var $endSlate = jQuery(document.getElementById(containerId)).parent().find('.js-video__end-slate').eq(0);if ($endSlate.length > 0) {$endSlate.removeClass('video__end-slate–active').addClass('video__end-slate–inactive');}}}},onContentBegin: function (containerId, cvpId, contentId) {if (mobilePinnedView) {mobilePinnedView.enable();}/* Dismissing the pinnedPlayer if another video players plays a video. */CNN.VideoPlayer.dismissMobilePinnedPlayer(containerId);CNN.VideoPlayer.mutePlayer(containerId);if (CNN.companion && typeof CNN.companion.updateCompanionLayout === 'function') {CNN.companion.updateCompanionLayout('removeEpicAds');}CNN.VideoPlayer.hideSpinner(containerId);clearTimeout(moveToNextTimeout);CNN.VideoSourceUtils.clearSource(containerId);jQuery(document).triggerVideoContentStarted();},onContentComplete: function (containerId, cvpId, contentId) {if (CNN.companion && typeof CNN.companion.updateCompanionLayout === 'function') {CNN.companion.updateCompanionLayout('restoreFreewheel');}navigateToNextVideo(contentId, containerId);},onContentEnd: function (containerId, cvpId, contentId) {if (Modernizr && !Modernizr.phone && !Modernizr.mobile && !Modernizr.tablet) {if (typeof videoPinner !== 'undefined' && videoPinner !== null) {videoPinner.setIsPlaying(false);}}},onCVPVisibilityChange: function (containerId, cvpId, visible) {CNN.VideoPlayer.handleAdOnCVPVisibilityChange(containerId, visible);}};if (typeof configObj.context !== 'string' || configObj.context.length 0) {configObj.adsection = window.ssid;}CNN.autoPlayVideoExist = (CNN.autoPlayVideoExist === true) ? true : false;CNN.VideoPlayer.getLibrary(configObj, callbackObj, isLivePlayer);});CNN.INJECTOR.scriptComplete('videodemanddust');